"Unwind, Relax & Socialise"
"Now enhance your lifestyle with the finest Social Clubbing Amenities with additional Advantages."
DLF CLUB5 is a member-only club, a place with a timeless combination of lifestyle comfort, fine dining and entertainment. It is Located at a Prime Place therefore creating an unforgettable atmosphere.
The club provides multiple options to the Cosmopolitan members since the membership includes health, fitness, sports, leisure and recreational facilities. Best Club in millennium city for the business community and premium lifestyle enthusiasts.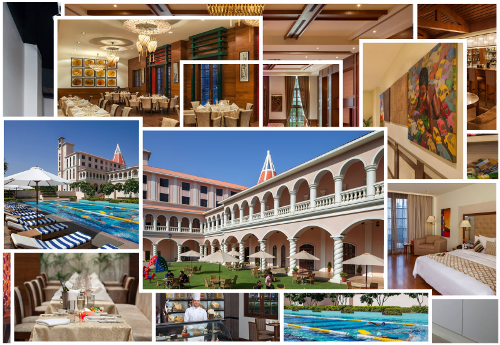 Club Membership starting at Rs.31,000/- For A family (For all purpose family means Husband Wife and children below the age of 21 years). Gym membership at Rs.17,000/-*(Single Person for a year)
A Gift Voucher Booklet will be assigned for all Memberships taken before March 2020- The booklet has 30 Coupons of Various services and products to the tune of approximately Rs 16000.
DLF Club5 Membership Includes:
Swimming Pool
Squash Courts
Tennis Courts
Table Tennis
Card Room
Experience hospitality In an Ultra Luxury Environment.
DLF Club5 Facilities:
Swimming Pool
Squash
Lawn Tennis
Table Tennis
Florist
Pharmacy
Bar – Aqua
In House Bakery – Sweet curve
Multi Cuisine – All day Dining Restaurant – Portico
Pan Asian Restaurant – The Oriental Terrace
Conference & Board Room
Banquet Hall & Lawn
19 Exquisitely Designed Guest Rooms
Kids play Area
Activity room
Workspaces
HDFC Bank & Yes Bank – ATM Kiosk
Doctors Clinic
Dine and Wine
The optimal restaurant club
Leisure Your way
Pursuits for ultimate recreation
Testimonials
My experience to date for DLF Club-5 , is a place for anyone who is looking forward to the sumptuous food prepared in the most hygeinic way, entertainment, events, sports facilities, Sunday brunches over live music, the festival celebrations, chef style classes ,ladies night and the list goes on.Jyoti Asija
I'm Priti Dalal, a resident of Westend heights, DLF Phase5. I have been a member of the esteemed club 5 for the last three years now. Besides the innumerable activities like chef classes, book launches, wellness sessions, interactive talks which are their regular feature, I have attended here, Club 5 has given me something priceless.Priti Dalal
Mail Us
info@dlfclub5.com
Have a query? We're right here to resolve. Drop us a mail and let's get in touch
Locate Us
DLF Club5 Opp. Trinity Tower
Gurgaon – 122002, Haryana
Let's catch up over a coffee and discuss any business query you have.
Need Help
124 – 4949100/4949101
We're listening to your feedback and questions. Get in touch. Membership Queries: 124-4949133